< BACK TO POSTS
When buying or selling properties, there are high stakes involved and large sums of money involved. With that, comes scammers who will try and steal money whether you are a buyer, seller, agent, attorney, etc. It can occur to anyone in the real estate process.
Therefore, we need to do our best to prevent ourselves from getting scammed and money stolen. What's a great way to help prevent scammers from taking people's money?
Awareness.
Let's look at some scams to watch out for...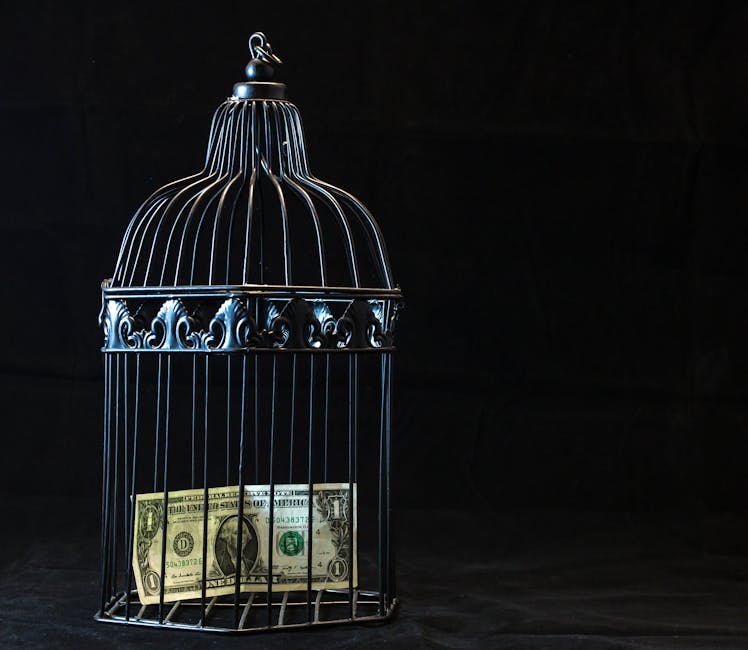 1. Renters real estate scams
This scam not only targets people looking for a place to rent, but also the sellers. Part of the scam includes not actually getting you into the rental home, saying it is occupied and whatnot, so only pictures are used. Even upon being able to see the place, be wary because there are some rental companies that allow anyone through a home unattended as long as there is an ID and credit card. In this case, a scammer can get in with a stolen identification.
Sometimes, but not always, the rental amount advertised would seem too good to be true, and often times it is. In this situation, the scammer aims to urge you to get in the deal quickly because a rental at that rate won't last long.
The initial parts of a scam may seem legitimate, with official-looking paperwork and questions to ask such as background ID and references. Some may just use the information filled on the application form to steal your identity as well.
In the final stages of the process, the scammer will ask or tell you to provide money of the first month's rent and security deposit. They may even go as far as giving you a fake key to the property, leaving you confused and out of some money.
Some ways that work best to avoid this type of scam is to try and verify with the owner that the home is for rent and not for sale, before giving out your information and/or money. You can also simply Google search the address, and it can show if the place is for sale instead of rent. On top of that, you need to view the inside of the property in order to not only see it for yourself, but also to see if the person can even get you in. If the scammer won't let you in for some reason, it wouldn't hurt to go knock on the door and ask whoever is living there to confirm if the home is for rent.
2. Mortgage finance scams
These scams can affect both home buyers getting a mortgage and homeowners trying to refinance. Often, fake mortgage lenders will advertise on social media and other online areas offering to help people with low or no credit score. The scam may involve charging fees on the application and getting as much personal information as possible. They will often keep having you pay more fees after submitting your application.
The best way to avoid this scam is using licensed mortgage loan providers. Most states require mortgage providers to register with Nationwide Mortgage Licensing System, and most providers will have an NMLS number to show their legitimacy. If a person is not listed on NMLS or isn't working for a company that is listed, then you should find someone else.
Another sign is if their contact email address is some publicly available account like Gmail or Hotmail. Most legitimate providers will have their own company in their email address.
A great option in getting a mortgage loan is to talk to local banks and providers and/or getting recommendations from family, friends, and even your realtor.
3. Cash buyout scams
There are a few legitimate companies who will buy homes for cash regardless. Their success has resulted in scam artists infiltrating on this niche market, where homeowners are desperate to sell their home. Sometimes, the scammers will charge application fees or any type of fee to get money out of you. Basically, any time someone is asking you for money upfront, you should mull things over.
Other cash for homes scams can include having you transfer over the deed to your home to the buyer, but then they leave all the mortgage debt or other tax debts still in the seller's name.
The best way to avoid these types of scams is to hire an attorney to review all your contracts before you sign anything.
4. Scams targeting home buyers/sellers/realtors
This scam relies more heavily on emails and hacking into them. Typically, a cyber-criminal will infiltrate an email account of one party to collect details about the deal, and then use those details to send false instructions to transfer funds. Once the money is wired to the scammer's account, recovering it back is often impossible.
It is rare for the sale of a home to use wire transferring of money. If you do get an email requesting you to send money as a part of a real estate transaction, be sure to call and confirm that the email was sent by someone who needs it to close your real estate deal.
In the end, being proactive and vigilant during your real estate process will help you steer clear of scammers. You should never feel forced or rushed with your decision to buy, sell, rent... whatever it may be. With such a large sum of money brought to the table, always be careful and if something seems off, then chances are you're on to something.
For more in-depth explanations, you can check out this link:
https://www.cincinkyrealestate.com/blog/real-estate-scams-to-watch-out-for/
Tags: real estate, scams
Posted:
6-21-2018 3:00PM EDT